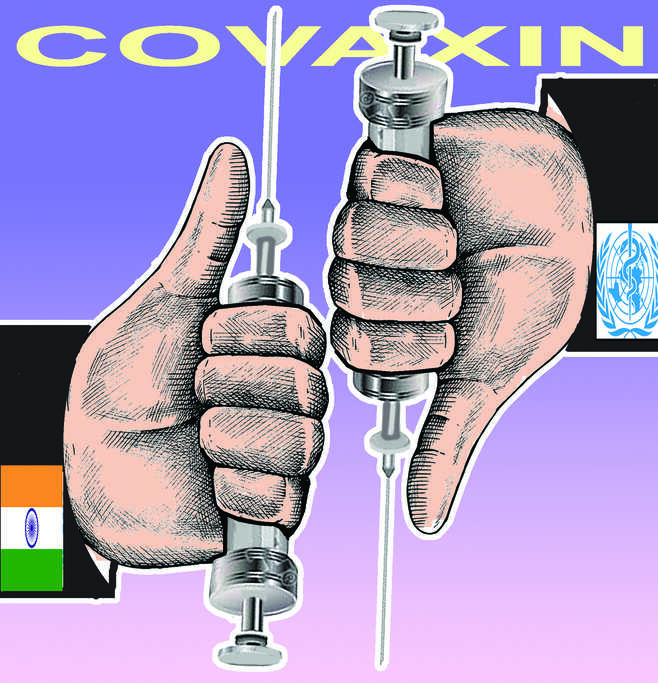 Bharat Biotech
is on the threshold of becoming the second Indian vaccine maker to receive an emergency use approval in the domestic market for a children's Covid vaccine. The company's vaccine,
Covaxin
, is already in use in the national programme. It's supplied about 111 million doses, or 11.49% of the overall Covid vaccination coverage. The company's vaccine for children has received a conditional approval from an expert committee of the drug regulator. The next steps will have to be a final approval and a clearance from the
National Technical Advisory Group on Immunisation
to be included in the national programme.
Earlier, Zydus Cadila's vaccine had been cleared for children above 12. Covaxin, if it gets emergency use clearance, will span the age group 2-18. These developments are timely. India's Covid vaccination programme has now ensured about 29.2% of the adult population is fully vaccinated. The vaccination rollout prioritised demographics at greater risk. Now, there needs to be a parallel push to vaccinate children. WHO data showed that between December 30, 2019 and September 6, 2021 children up to the age of 15 made up 8% of global cases. Therefore, the Covid containment strategy needs to bring this demographic under a protective umbrella.
That said, the absence of an emergency approval from WHO till date for Covaxin is mystifying. Two vaccines developed by China's Sinovac and Sinopharm using the same inactivated vaccine platform have got this approval. WHO approval is a prerequisite for other benefits. It opens the door to vaccine passports and also export opportunities. Bharat Biotech needs to get past this hurdle at the earliest by satisfying WHO's data requirements. Till it happens, it inconveniences millions of Indians who have been vaccinated with Covaxin and may now need to travel for work or to study.
India's cumulative vaccine coverage is fast approaching the billion doses mark. The ramp-up in production, mainly of Covishield, has helped speed up the pace of vaccination over the last two months. If Covaxin manufacturing is also scaled up faster, it will aid complete normalisation of social interaction in a few months. Indian science has reason to be proud of being one of few countries to develop its own Covid vaccine. The attendant takeaway is that subsequent development and regulatory approvals need a much higher standard of recording data. Drugs and vaccines are an area where India is globally competitive. The stakeholders need to build on this base.