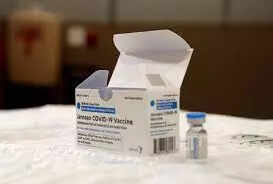 Boosters
: Softening its stance against booster shots, the Strategic Advisory Group of Experts on Immunisation (
SAGE
) — the
World Health Organisation
's (WHO) group of vaccine experts — has recommended
giving booster doses
, irrespective of which Covid-19 vaccine they have been administered, to people whose immune systems are weak.
Conditions apply: SAGE however made it clear that it was not suggesting a blanket green signal to start administering booster shots to the population at large — in line with the WHO's stance that nations put a moratorium on booster doses until the end of the year so as to not deprive poor countries of their required number of vaccine doses in order for them to administer the first dose to their populations.
Chinese treatment: SAGE has also recommended giving booster doses to all people above 60 who have been administered either China's Sinovac or Sinopharm vaccines — both two-dose vaccines — irrespective of whether their immune systems are robust or weak. SAGE also said that a different vaccine "may also be considered based on vaccine supply and access considerations."
Pills: Pharma major Merck on Monday sought emergency use authorisation from the US FDA for its Covid-19 antiviral pill that it claims can reduce symptoms and speed up recovery. The drug, molnupiravir, which will be used for adults, is said to cut hospitalisations and deaths by half among patients with early symptoms of Covid-19, according to the company which cited data from trials, released earlier this month.
A cocktail: British-Swedish pharma major AstraZeneca on Monday said its antibody combination treatment — AZD7442 — had shown "significant reduction in progression to severe disease, with continued protection for more than six months." Citing data from its TACKLE Phase III Covid-19 treatment trial, the company said that a 600mg dose of the drug cocktail — delivered via intramuscular injection — cut down the risk of developing severe Covid-19 or death from any cause by 50% in patients who had been symptomatic for upto seven days. In patients who received the treatment within five days of symptom onset, the treatment cut down the risk of developing severe Covid-19 or death from any cause by 67%, the company said.