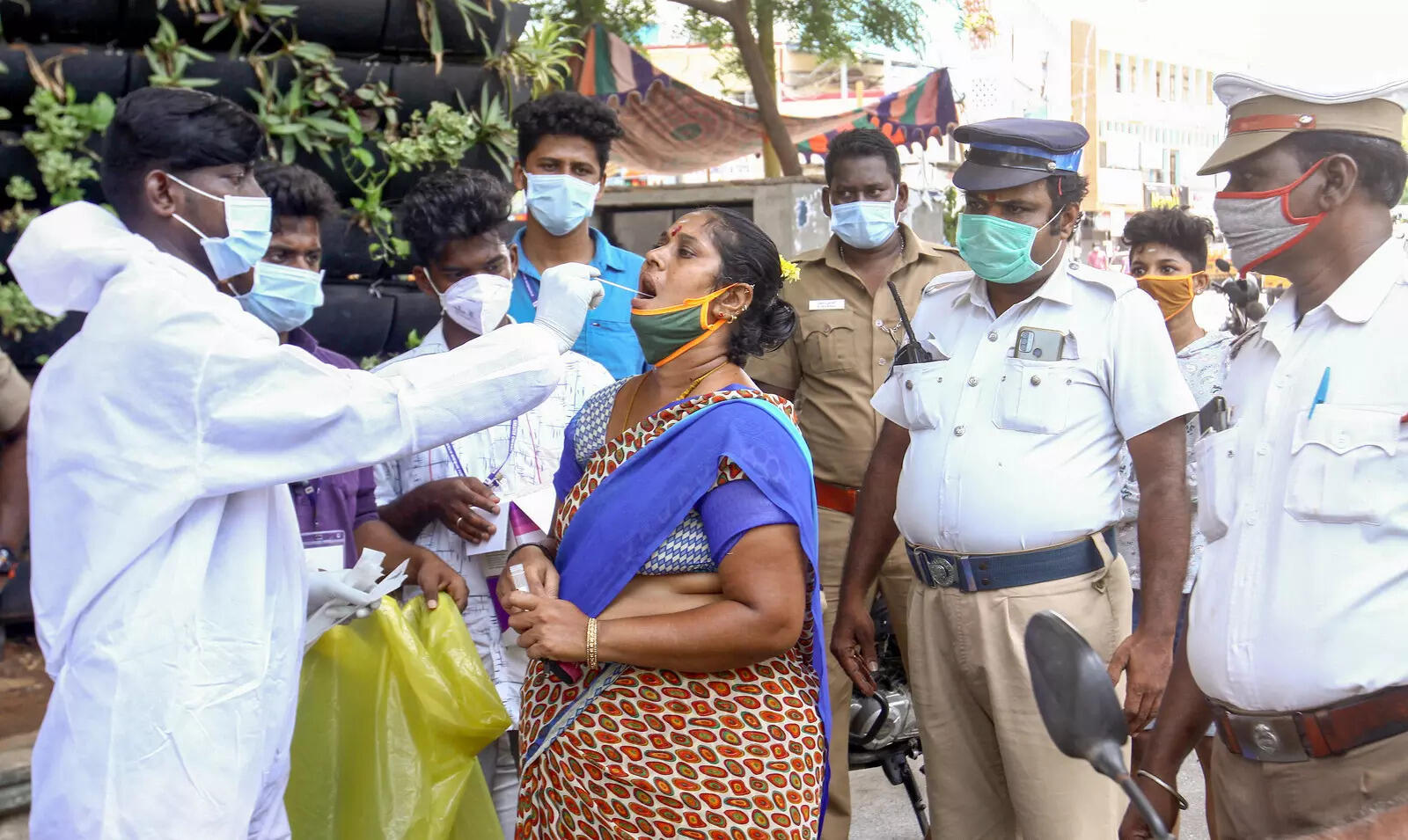 New Delhi: India on Friday reported the fewest
fresh cases
of
Covid-19
in nearly two months (59 days) as infections continued to fall steadily across the country. Deaths from the virus reported in the last 24 hours also dipped to a 44-day low.
While the daily toll has been falling, the decline has been sharper in new cases. India reported 1,20,454 fresh cases of the coronavirus on Friday, the lowest daily count since April 6.
As many as 2,261 fatalities were reported on Friday, which is the lowest daily toll from the pandemic since April 21, when 2,097 deaths were reported, as per TOI's Covid database.
This does not include 1,088 deaths from an earlier period added by Maharashtra to its overall tally on Friday. The state has so far added more than 8,200 previous fatalities in the last 18 days.
The seven-day-rolling average of daily cases stood at 1,38,169 on Friday, nearly two-thirds down from its peak of 3,91,263 on May 8.
By contrast, the seven-day average of daily deaths was at 2,627, having fallen just about 35% from its peak of 4,040 on May 16.
Experts say the trend in deaths generally follows that of cases with a lag of around two weeks.
Tamil Nadu continued to post the highest count of fresh cases in the country at 22,651 on Friday, followed by Kerala (16,229), Karnataka (16,068), Maharashtra (14,152) and Andhra Pradesh (10,413).
No other state reported new cases in five digits. Tamil Nadu also reported the highest toll, with 463 people succumbing to the virus on Friday. Karnataka, which had recorded 514 deaths on Thursday, saw the toll coming down to 364.