The second wave of the deadly coronavirus has caused an upheaval of sorts in the entire country, and as expected the wedding plans have been put off. But the ones that can't be postponed are being culminated at homes, keeping in mind all the social distancing protocols. For these intimate weddings, face masks have become the biggest accessory, even bigger than jewellery and watches. Now brides and grooms are busy selecting face masks instead of jewellery and safa, for their big day.
Yes, face masks for brides and grooms have taken the couture route and couples are spending time in coordinating their wedding outfits with luxe masks.
From embellished, laced, printed, beaded, embroidered to silk and Banarasi, stylish wedding face masks have taken the wedding fashion world by storm and why not, it's good to protect one self in style.

Delhi-based designer Pranavi Kapur has customised a lot of textile masks for pandemic brides, and when we contacted her, she sent us a picture of herself wearing her Banaras silk hand block printed mask which we totally loved!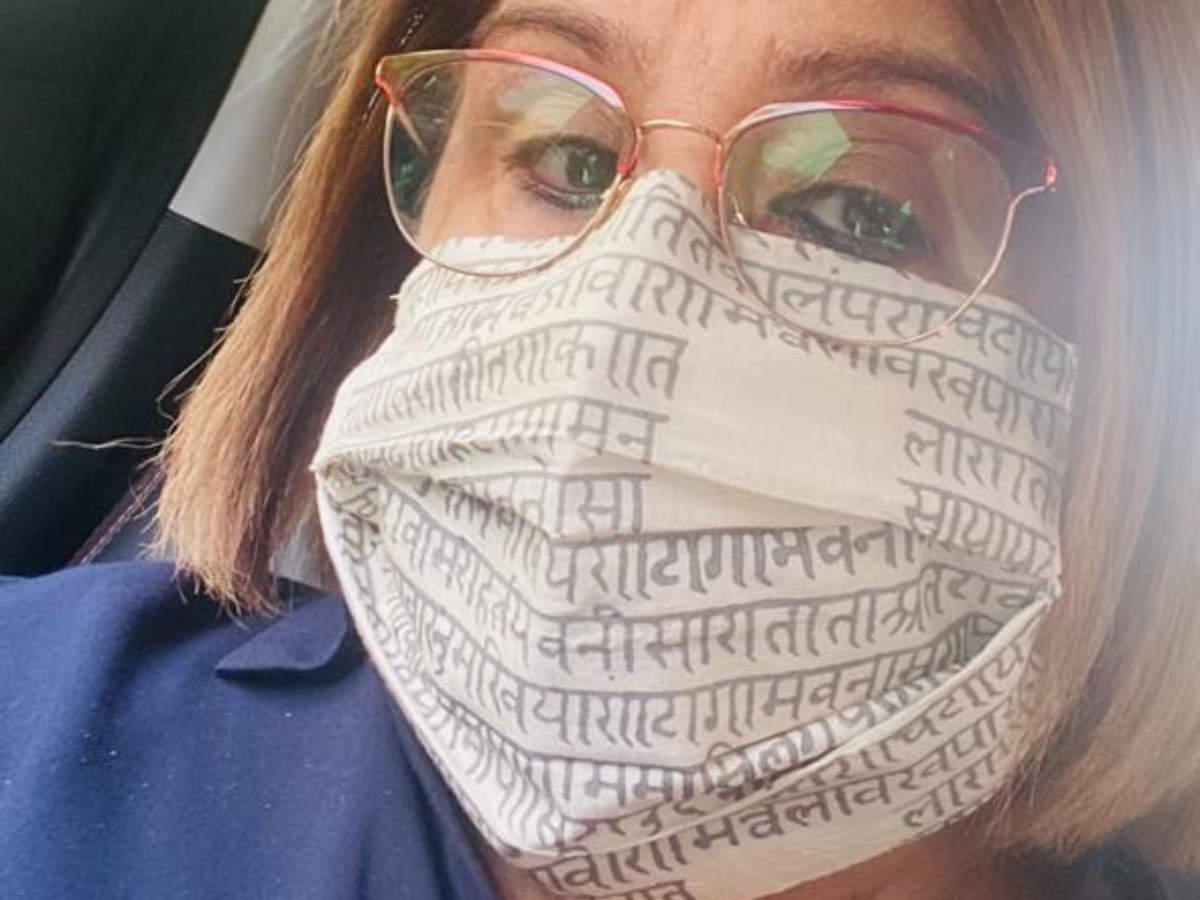 (Designer Pranavi Kapur wearing a self-designed mask)From Ritu Kumar to Payal Singhal, almost every designer has taken up designing face masks, considering they are the most important accessory right now and in the time to come.
But brides aside, grooms have also started picking up ethnic masks to go with their wedding ensembles, we came across some great ones by designers Rohit Bal and Anurav.
We caught up with Rohan Gupta , Managing Director , Gargee Designers to know how grooms are opting for customised face masks and the popular masks this wedding season.
"Face masks are the trend this season. They are a sign of being careful and protective of oneself and others. In this regard, wearing a face mask with different designs, patterns and combinations is quite a stylish thing to do. We've seen that during the wedding season, grooms and brides prefer to have masks that complete their outfit. Grooms are very particular in the way the mask must look as it becomes like an embellished accessory for them," explains Gupta.
The design enthusiast feels as long as the pandemic is around, face masks will prevail. "It seems like they will remain an intimate part of our lives. Masks are becoming more and more fashionable and practical. Many have designed masks in a way to ventilate themselves now that the summer is upon us. There is a variety of face masks that people can choose from. I feel it has become a necessary part of our daily costume," adds Gupta.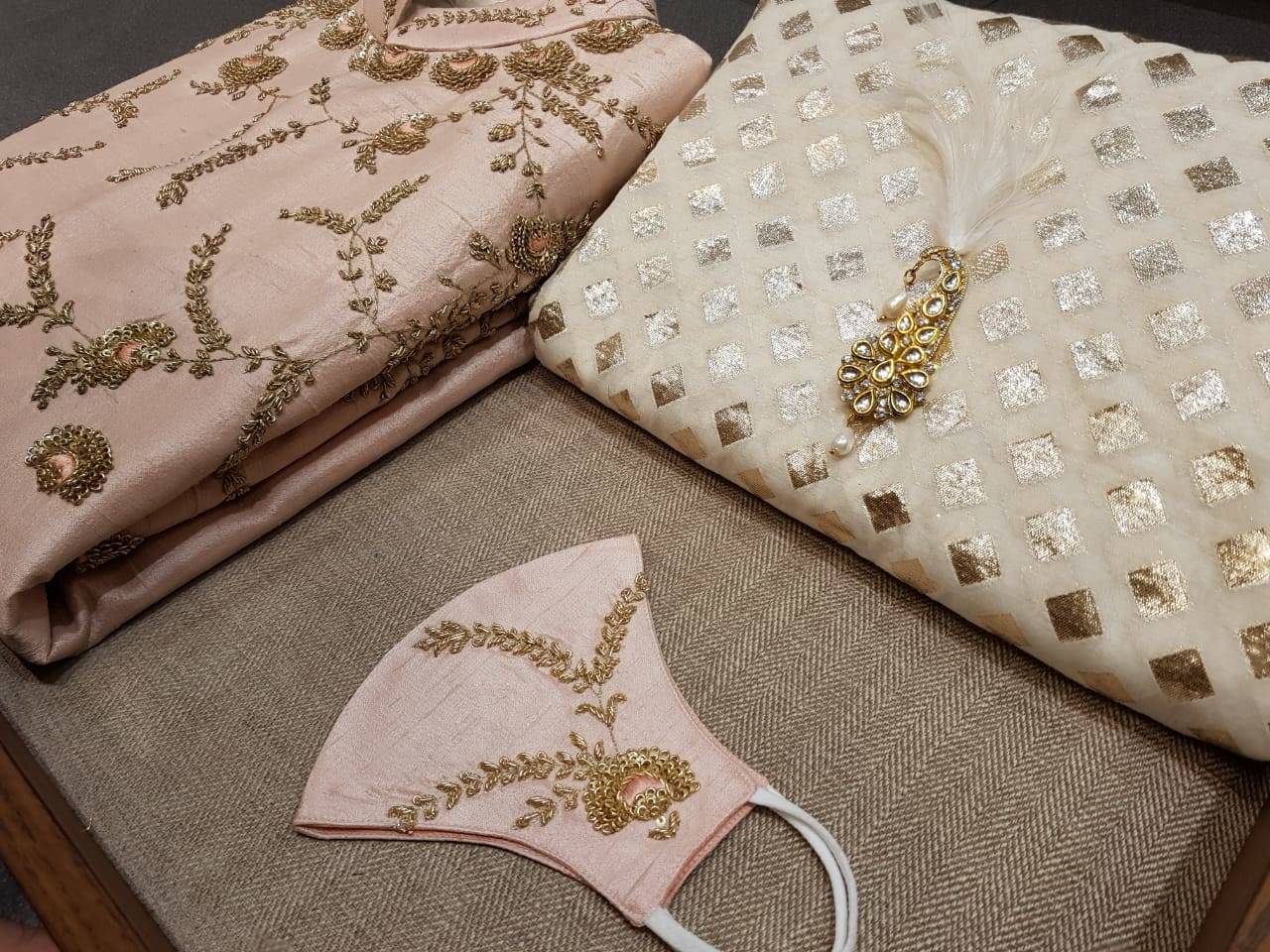 (Masks coordinated with sherwani by Gargee designers)


According to Gupta, right now cotton is the most preferred fabric and it will remain so for its comfort and sweat absorbing properties. For weddings and special occasions customers often prefer layers for the face masks because comfort is the top priority. "Golden thread embroidery and floral prints are the most popular. They look fashionable and elegant for any occasion. For office wear or formal wear, the customers prefer neutral colours and basic self prints like stripes and checks," Gupta concludes.